I was in my early 20s when Ralph asked me to be Animation Director on Fire and Ice. I have no idea if I ws his first choice, but I was his last choice. I was also a Key Animator and helped with the character design work. As Animation Director it means I was in charge of all the other animators and made sure they understood the scenes they were given and helped them (when necessary) achieve what the scene needed. In this capacity I also "Keyed" virtually every scene. Which means I went through each scene, before it was handed out, and did several drawings of each character before it was assigned to the animator. I didn't do this for every character and most significantly I didn't do this for Teegra. We went through several artists before we found someone that could devote their entire attention to that character. Since I was handling all the other characters it was impossible for me to devote enough attention to her and we all agreed that Teegra need someone to deal with her fulltime.
As a Key Animator, I was also in charge of specific characters and worked on a large percentage of their important scenes and when I couldn't animate the scenes myself I would devote special attention to any animator working on scenes with those characters in them.
Frank Frazetta did the actual character design work, but what he did was mostly one or two drawings of each character and it fell to me to flesh the designs out and turn them into model sheets. Other than for Teegra, as mentioned earlier.

Yes, I did meet Frank and worked with him quite a bit to get as we worked on the film. Some days he would be there a large part of the day actually drawing and other times he would just visit and bring in some of his paintings that he transported loosely in the trunk of his car.
He spent most of his time working with the Background artists to make sure they got the right "Frazetta" feel to their backgrounds.
​
As you were getting your name segmented for doing animation, you also worked in between other animation studios Filmation Tarzan- Zorro & the Long Ranger Hour. For this you were a layout artist, how in the world did you get this and find the time for American Pop, Fire & Ice. Are you a robot or something?
​
I worked at Filmation (where I met my future wife by the way) before I was hired by Ralph for the F&I gig and after I worked on American Pop. Filmation was a different animal entirely and gave me the experience of working in a Saturday Morning studio as well as giving me a chance to meet several Comic artists previously unknown to myself like Dave Stevens (pre Rocketeer days) and Russ Heath, both of whom I shared an office with.
Now back to the 3rd film you worked on was American Pop, this was the first time I was engage about real life animation as a kid. I first saw this back in 83 or 84. I was about 8 when my dad thought it was an animation film why not. Let's say my dad got a lot a questions from me and my mom wasn't happy lol. I thought it was going to be like a Disney film. But what I remember was the history of music and it was the first time I understood animation could be more than just talking animals. How did you see the film after you help finish the production?
​
Actually, American Pop was the second film I worked on (technically the third was Hey, Good Lookin' and the fourth was F&I).
In retrospect, American Pop was a pretty cool idea and made me very aware of a lot of music I hadn't been too familiar with. I know that it has quite a few fans and I can see why. I thought the final choices for Li'l Pete's music could've been a lot stronger, but overall I think it landed pretty well as a fantasy history of music.
Now let's talk about these two movies first on Fire & Ice you were a key animator and also did some designs based off of Frank Frazetta. Can you tell us a what does it mean key animator? Also, did you get to meet with Mr Frazetta? By the way folks I believe Steve, you were not even 20 yet when working on this, correct?
Fascinated with the overarching world of comics and the characters that existed within it at an early age, I always resonated with the concept of justice and honor as seen in such DC and Marvel heroes like Batman and Captain America.
Spotlight Artist This Month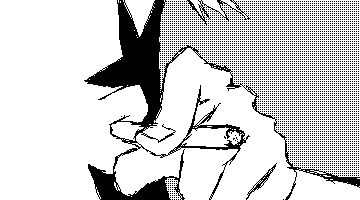 I'm a paragraph. Click here to add your own text and edit me. It's easy.
I'm a paragraph. Click here to add your own text and edit me. It's easy.
A production artist specializing in the development of animation, sequential art, concept art, narrative and character illustration since 1995.
She has worked on licenses for Fox, Cartoon Network, CBS, Bettie Page, Marvel Comics, DC Comics, Image Comics, Zenescope Entertainment, Archie Comics, and many many others.
Comic Artist, Colorist, Illustrator, Web Developer, Photography School: Associates of Digital Design All my life, she has been blessed with the gift of art. I can't remember a time when I wasn't creating something. I find all forms of art very intriguing. Right after I graduated from college, with a degree in Digital Design,
Ben McSweeney
Artist | Professional | Digital Art
Siya Oum
Artist | Professional | Digital Art
Jason Brubaker
Artist | Professional | Digital Art
Foxy Allen
Artist | Professional | Digital Art
Steve I notice that you sir, been working on so many of my favorite animated series, but one that stands out for me. That stand out series and also ground breaking was Speed of Puma, Eye of the Hawk, Strength of the Bear BRAVESTARR. Bravestarr The Legend was the best cartoon out there, it's up there with Thundarr. In 1988 it first aired when I was living in Cheyenne at the time. The animation once again was very smooth in many scenes. By this time, you're have been doing animation for almost 10 years. How do you view your work from doing LOTR (Lord of the Rings) to Bravestarr: The Legend?
​
I actually never worked on the series, Bravestarr. I did some freelance animation on the movie Filmation was creating based on the series. And I don't even think I did that much – maybe a handful of scenes. Sorry to disappoint you. I was at this time working on a series of direct-to-video films and wanted to keep my hand in other things as much as possible. Since my day gig was flying below the radar I wanted to make sure people still knew I was around.
Many animators who are starting out really don't have answers about what it is like to work in a studio, could you give us a typical layout what animators really do?
​
All I could do is tell you want an animator used to do in a studio. What they do now is probably completely different.
Back in the day, when I was an animator working on a feature, I would have a scene hand-out (assigned to me) by either the director or someone above me which would include an explanation and a discussion of what was needed and expected. We might go back and forth until a decision was tentatively arrived at and then I would go back to my office and spend more time thinking about it on my own and possibly creating thumbnails that I could use as reference for when I felt ready to actually tackle the scene. Once I was ready I would quickly rough in some movement and then test it as soon as possible to verify I was on the right track. Sometimes I would share this with the director and sometimes I might proceed to the next steps without input. The next step would consist of tying down the acting and action – making adjustments as necessary. This might go on for a while as I would shoot tests anytime I felt I needed to look at the scene to make sure I was still on the right track. Eventually I'd tie it all down enough (including partial drawings to be included as breakdowns and inbetweens) and seek the director's approval. Assuming they agreed with what I had accomplished the cycle would start all over.
​
​
​
After you finished Fire and Ice you worked back and forth with Filmation , Hasbro, Tyco, Marvel and Disney for years. I mean how in the world did you keep this up, from on one film you're doing storyboards. Another you are key animator, another you designing, another layout, and…wow. And we are not even on the tip of your work yet. Between all of these companies, what is the biggest thing you can say that you learned while you're going from one to another?
​
I really only worked at Filmation for barely one season (I worked mostly on The Lone Ranger show) and never went back until much, much later when I picked up occasional freelance on a few later projects.
After Fire and Ice I was hired by Disney Features to animate on The Black Cauldron. While I was at Disney I would often pick up freelance doing layout and animation (as well as some storyboards) for a variety of shows – many with Hanna-Barbera and other miscellaneous places. After I left Disney I really ramped up my resume with design, storyboards, character layout and animation.
I was getting good at "plate spinning" as I call it and was learning to keep multiple gigs going at once. I felt it was important tolearn a variety of job functions to stay employable and so far that wisdom has worked out pretty well for me.
What made you want to storyboard for movies or even cartoons series?
​
As mentioned earlier I started storyboarding as a way to stay employable and the more I did it the more I realized how it allowed me to be involved in shaping the actual story (in regards to feature storyboarding mostly). In TV, it's just one of the last few functions that are left to do in this country.
The one movie that sticks out for me is Oliver and Company, but many people wanted me to ask about The Black Cauldron. I love this movie and the dark tones it has for a Disney movie. This was a real fantasy story about heart. It has that very famous and favorite go-to hero's journey, but it shows something that Disney at that time wasn't known for, adult theme storyline. As an animator on this film those frames are 1's to 2 making it 24frames a second, but it seems that they are 30 frames a second. I might be wrong its been a while since I worked with 2d. But how did you work as an animator for this movie, it has many details? Was it hard?
​
24 fps is the standard for all film. The 30 fps is how it plays on video after the film is converted and no one that I know animates that way. Using 1s or 2s depends on the type of scene you're animating. If it's action scene (or a complicated camera move) then 1s will often be appropriate, but if it's dialogue and a scene with subtle movement in it than 2s is the standard way to animate.
I was hired for the Black Cauldron as an animator which just wasn't done then – they promoted assistants in house to that role and just didn't hire bums like me off the street to do that. But, I think, due to my past experience working on Bakshi action-adventure films I seemed to be a good fit for BC. Especially to work on the Henchmen that Mike Ploog designed (he also worked on LotR for Ralph). I started out doing action sequences on BC (Taran and Eilonway being chased through the castle by the henchmen) and eventually was assigned to do a lot of the Horned King scenes including the fight between the Horned King and Taran.
On Oliver &Co I was involved in early development and helped work out parts of the story as well as animating early tests for some of the animals. I left Disney before Oliver got too far into production.
Did you ever have an issue saying man this is too much, I need a break?
​
This business tends to be very transitory and jobs usually end on their own accord, but I've often left studios when the job got to be too mundane or the politics overwhelmed the artistic side.