So Steve it's an honor to doing this interview with you and its also amazing to review your work sir. I have always wondered how or when you started working in animation. Because many animators start right out of school or college, but not you. How did you get a job while you were in high school?
​
I was in High School getting my portfolio ready to submit to colleges ((aiming for Art Center in Pasadena) and my Art teacher saw an ad looking for portfolio submissions by Bakshi Productions. She'd hoped that I would not only get a professional portfolio critique, but possibly humble me a bit. Unfortunately, neither thing happened. You rarely get a critique from these types of reviews and because I was hired I probably got even cockier.

My high school helped arrange for me to finish out my last semester of senior year via Adult Night School and I took the job.

To be fair, once I saw the enormous amount of talent that I was hired alongside I did lose quite a bit of my cockiness…
I heard that your first movie was on Wizards, but your credit on IMDB.com is Lord of the Rings (animated movie) was your first?
​
Lord of the Rings was my first film. I saw Wizards before I had any interest in working in animation – though I did find it enthralling in a way that Disney films never did.
​
Knowing what I know about rotoscope animation its not an easy process to work with and I know from past reports that Bakshi asked for high budget for Wizards from a certain studio, but the refused so he had to resort to this method. Was this also the same reason that he used it for Lord of the rings?
What went on behind the scenes is only something I can make conjectures about (especially on a film, Wizards, that was before my time), but I think that if you look at Ralph's previous work he'd always been experimenting with live-action inserted into his films and he very well might have always had that in mind for Wizards.

Whereas for LotR I understand he did try to do traditional animation and found it unsatisfactory for the film he wanted to make. So, he went to the old tradition of rotoscope and discovered it was the best way to make this particular film work.

The roto-photo scenes that were mostly live-action with some minor enhancements were very successful in the early tests (Ringwaiths and the death of Boromir) and he felt that it was a way to do the big battle scenes and not kill the animators. These necessitated using enormous amounts of artists that had never been in the biz before to make prepare them for the screen so it's hard to say it was done for budgetary reasons and more as an artistic choice. It wasn't quite as successful in those battle scenes in my opinion in as it had been in the earlier tests.
Animation .... The Lord of the Rings (1978) Ralph Bakshi in The Lord of the Rings (1978) ... The Return of the King (TV Movie 1980) .
rotoscope animation: is an animation technique used by animators to trace over motion picture footage, frame by frame, when realistic action is required. Originally, photographed live-action movie images were projected onto a glass panel and re-drawn by an animator. This projection equipment is referred to as a Rotoscope. Although this device was eventually replaced by computers, the process is still referred to as Rotoscoping. In the visual effects industry, the term Rotoscoping refers to the technique of manually creating a matte for an element on a live-action plate so it may be composited over another background.
Before we begin and just want to give a little info about Steven E. Gordon…ok more than just a little info. This man started working in the industry while he was still in high school, yes that's right HIGH SCHOOL. One of Steve's first jobs was doing rotoscope animation for the legend Ralph Bakshi.
For those who don't know Ralph Bakshi is a man who is known for Lord of the Rings, not the live action movies.But the animated feature version and let me tell you this Mr. Bakshi goes back even further then this. Steven has been working since 1977 and has a dossier to this day. He has worked as for Marvel, Disney, Filmation Studios, Warner Brothers (DC Properties) and much more. So, Ruff Riders get ready and saddle up. This man is a master of his craft, from storyboards to animator he has do it all.
Fascinated with the overarching world of comics and the characters that existed within it at an early age, I always resonated with the concept of justice and honor as seen in such DC and Marvel heroes like Batman and Captain America.
Spotlight Artist This Month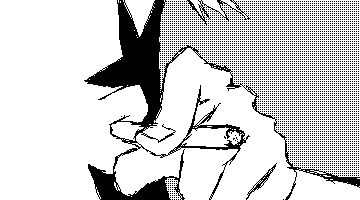 Check them out just click on the link.
I'm a paragraph. Click here to add your own text and edit me. It's easy.
A production artist specializing in the development of animation, sequential art, concept art, narrative and character illustration since 1995.
She has worked on licenses for Fox, Cartoon Network, CBS, Bettie Page, Marvel Comics, DC Comics, Image Comics, Zenescope Entertainment, Archie Comics, and many many others.
Comic Artist, Colorist, Illustrator, Web Developer, Photography School: Associates of Digital Design All my life, she has been blessed with the gift of art. I can't remember a time when I wasn't creating something. I find all forms of art very intriguing. Right after I graduated from college, with a degree in Digital Design,
Ben McSweeney
Artist | Professional | Digital Art
Siya Oum
Artist | Professional | Digital Art
Jason Brubaker
Artist | Professional | Digital Art
Foxy Allen
Artist | Professional | Digital Art
​
Your description below isn't very accurate, but to answer your question I was trained from my first day in the industry to rotoscope so I find the method extremely easy. It's been used by Disney for years on their 2D films (as well as other studios most notably Fleischer on Gulliver) and though Disney's nine old men would deny it's use for years a lot of hidden live-action footage has now started to seep out of their archives proving they used it for more than just "reference". Of course, how much the live-action was used would depend on the strengths of each individual animator. It's rare that a scene is rotoscoped "frame by frame", but is has been done that way occasionally. Usually you go through the live-action (that has been printed onto registered photos or paper) and find the key poses and any movements you feel are important and then starting working them over until they feel more like natural 2D animation.

It was a great way to jump into animation and learn especially for someone, like me, that had virtually no animation training. By the end of Lord of the Rings I was awarded an onscreen credit of animator due mostly to rotoscope (though I'm sure some would quibble with my getting that credit). If for no other reason rotoscope allows a difficult scene to be handed out to an animator that might not be a star animator leaving the star animator to work on scenes that the rotoscope isn't quite as helpful for.

Now to answer your specific question about the 3 films: on Lord of the Rings I didn't know any better and was one of those "not a star animators" that I described above (and that's being generous – I was just good at following the photos). On American Pop I was already considerably better and was pushing the rotoscope whenever I could. Unfortunately, the dictate on that film was to slavishly follow the footage and since I couldn't/wouldn't I was assigned a lot of the fun scenes (like Jimi Hendrix and a lot of the dance scenes for example) that didn't involve the main characters. On Fire and Ice (which I was hired to be Animation Director on – possibly due to my pushing the boundaries of the rotoscope on American Pop) the rotoscope was intended to be used more as reference and the animators were expected to push the animation into more heroic action than what could be achieved by tracing live-action.
​
This is what happens when your research can be a little off (lol). I just got schooled by the best and that's awesome. Thanks for correct information Steven.
When I was studying this method in art school it was quite diffcult how did you manage to do this for a whole movie and do it again for Fire & Ice and American Pop?